THE ULTIMATE GUIDE:


How to Manage Scholarship Applicants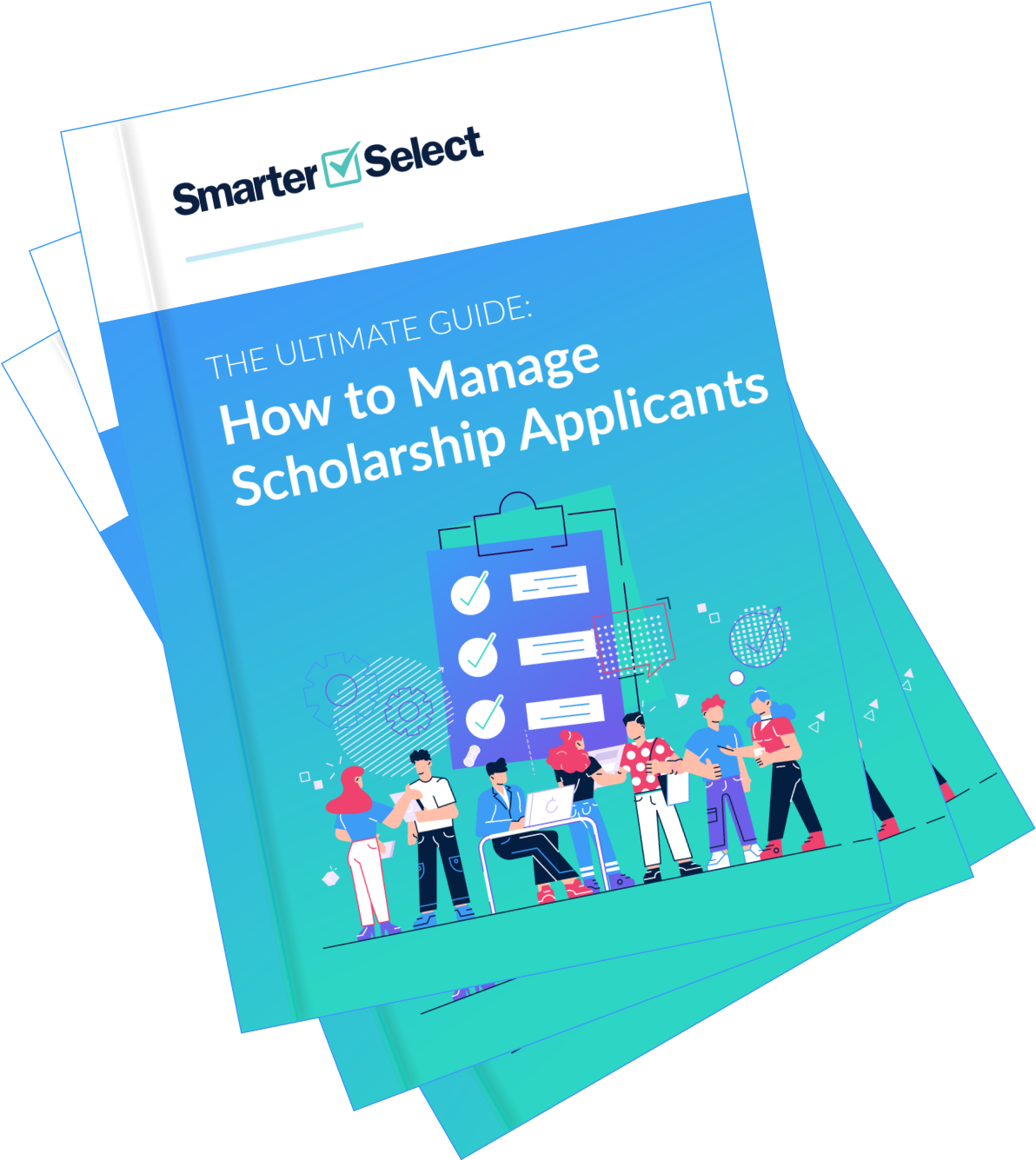 The process of managing scholarship applicants can seem daunting, but with the right tools and information, it can be a much less stressful experience. Today's applicants are different from those just a few years ago, and scholarship providers need to change their tactics to have a successful scholarship program!
For example, in the wake of the global pandemic, people have become a lot more vocal on social media and in reviews about how they feel. It can feel scary to know that your scholarship program could be the target of the next viral campaign. However, the better way to look at things is that this is the perfect time to iron out kinks, talk to your audience, and find out exactly what the people want. For starters, one thing we're seeing online is that students, perhaps now more than ever, want things to be as easy as possible.
The good news is, thanks to technology, the process of applying for a scholarship has changed drastically over the years. While applicants today expect more from their scholarship providers, with the help of powerful tools like SmarterSelect you can meet those expectations. Still, it goes beyond the tools you have available to you. To ensure that you meet (and exceed) the expectations of your pool of candidates, in this guide we're going to look at some of the best practices for managing scholarship applicants.
Here's a brief overview of everything we're going to cover in the words that follow:
Make the Application Process Easy
Maximize the Applicant's Understanding of the Application
Minimize Applicant Overflow
Answer the Applicant's Issues and Questions
Communicate Through Email
Have a Process to Handle All the Things (i.e. application errors, duplications, and incomplete applications)
CHAPTER 1
Make The Application Process Easy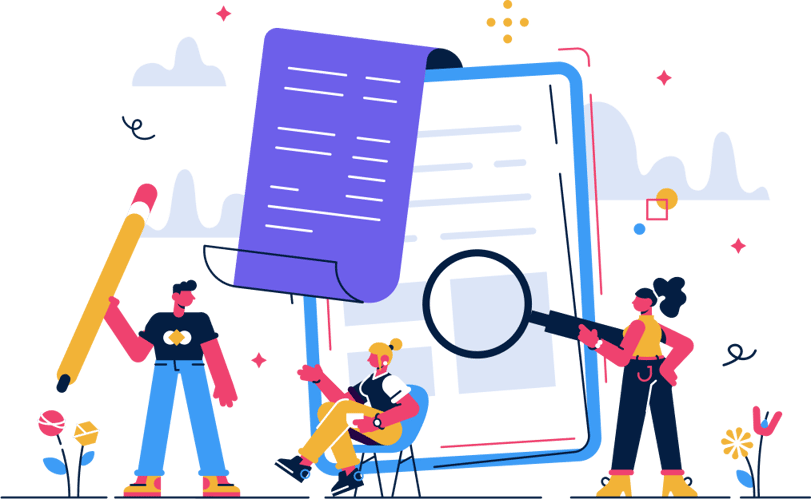 As an applicant, the most frustrating thing is often applying for a scholarship and navigating through complicated application processes. It's crucial to make your application process as easy as possible - so much so that applicants can effortlessly go from the intro to the multiple choice questions to the short answer queries, and even the essays with little or no assistance.
To help you out, we have compiled a list of ways to make your scholarship application process simple and easy to manage:
Make Your Application Easy To Find
Using multiple channels to advertise your scholarship is a great idea. After all, not all applicants will go to just one place to find information on your scholarship - so you want to make sure that they can easily find the application from different channels.
First, identify the behaviors of your ideal applicant and what platforms they use to get the information they need. Once you have determined that platform (or platforms), it's time to make sure that the application is easy to find on them. Some of the most popular platforms include social media (Facebook, Twitter, Instagram, LinkedIn), search engines (Google, Bing), and local magazines. Using multiple channels increases your chances of being found and getting in front of your ideal applicant!
Make Your Guidelines Clear to Applicants
Making your guidelines clear ensures that applicants are submitting quality applications. While it may be beneficial to have all of the information on your website, it's worth noting that having it there instead of on your application may cause your pertinent details to be overlooked. Because of this, it's a good idea to make sure that you also provide copies of or at least access to the guidelines in as many locations as possible.
For example, including a link to them in emails or in the body of your correspondence is a great idea since many applicants will be submitting information through email. You can even include access links to pertinent data with advertisements or on the application page itself! Since many applicants may come across your information in newsletters and via scholarship forums, the application itself is a strategic place to have them.
Creating clear guidelines ensures that everyone follows the same rules and can avoid confusion when reviewing applications.
No Detail is Too Small
Many scholarship providers think that some of the lesser important details are not necessary, but the truth is, they might be crucial to your applicants. Though it's true you don't want to write a novel to explain your application, the more information you include (albeit succinct!) in your application guidelines, the better.
If you want high-quality applications, don't leave out any critical information about your organization or requirements for submission. Doing this will result in applications that may not be up to your program's standards.
Applicants Need Time on Their Side
The more time you give your applicants for each step of the application process, the better. The best way to ensure that everything is done on time and completed correctly is by giving yourself plenty of time for every stage of the process while also providing ample amounts of time for your applicants. If applicants feel rushed, it can result in applications not being completed correctly or on time, if they are completed at all.
Answer Questions in Real-Time
One of the best ways to manage scholarship applicants is by making yourself available in real-time. As soon as someone has a question, answer it immediately. This ensures that they get all of the information they need on time and makes them feel supported throughout the process. Creating a frequently asked questions area on your website is also helpful and can decrease the number of questions you receive.
It is also essential to update your FAQs if you begin receiving the same questions multiple times and make it clear and easy for your applicants to find the answers they need.
Making yourself available is crucial - scholarship providers should be there for their applicants throughout the process, not just when candidates are potentially applying!
Document Filing Should Be Easy
It is important to give applicants different options for submitting and uploading documents. Make it as easy as possible for applicants to submit the materials required and explain the process clearly. Effortless submission ensures that you get the information you need from applicants and makes it easy for them to submit their applications.
Many scholarship providers use an online form, cloud system, or ask for documents via email. If your applicants have trouble, make it easy for them to contact you - the better the user experience, the higher your application quality!
The Tools You Use Matter
Some tools are better than others - make sure you are using the best ones available to you. If you prefer email, make sure it is adequate for your applicants to contact you. SmarterSelect has many tools that scholarship providers can use to engage with their applicants, improve application quality, and manage applications.
The easier it is for your applicants to complete the application process, the more applications you'll receive and the better your scholarship quality will be!
CHAPTER 2
Maximize The Applicant's Understanding Of The Application Process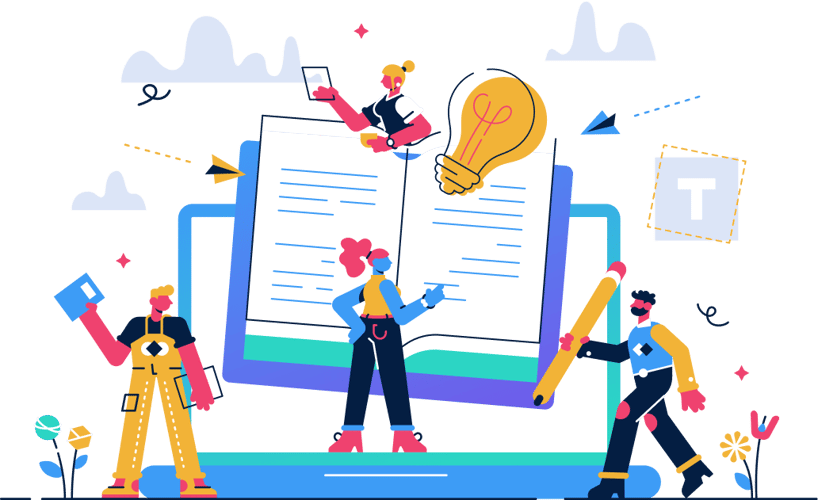 The application process should be as straightforward as possible. Instructions are helpful, but they can also create confusion if they aren't detailed enough. Give your applicants all of the information they need so they know exactly what you want them to accomplish to apply for your scholarship.
Apart from instructions, there are many ways we have found that scholarship providers can maximize applicants' understanding with a couple of easy-to-implement tips. We cover this in greater detail in this post, but here's the gist of what you need to know:
Put another way, knowing your target audience will help you create an application that will attract just the right kind of students to your program. Here's how to build out your application the right way:
Keep it Clear From Beginning to End
It can be challenging to keep track of all the information and moving parts when applying for scholarships, especially if applying for several at once. That's why it's a good idea to make sure everything is organized and easy to find by keeping it in one place.
Your scholarship application tracking system should be simple enough so your applicants won't become overwhelmed with too much information at once. Ensure applicants have all the information they need before they apply and throughout the entire process. Go through the application process yourself and see if you're giving all the necessary information to complete it correctly.
Single Application Forms Are Sufficient
Creating multiple forms can make it difficult for your applicants to keep track of their information and may cause them to lose valuable data that they had already submitted on another form. Also, more forms mean more work for the applicant, potentially resulting in fewer applications and potentially lower quality applications! It's much easier and more efficient for applicants to complete a single, straightforward form than multiple forms.
FAQ Pages Save Time and Energy
FAQ pages can be beneficial for applicants who want to quickly find the answers they're looking for without having to go through a lot of extra hassle. FAQ pages save time for applicants and scholarship providers as well by keeping commonly asked questions together.
How Fast You Respond Matters
Applicants want to know that you're taking the time to review their applications and that you're giving them an equal opportunity to be selected for your scholarship. If applicants have questions about your application process, make sure you respond in a timely fashion. The longer it takes you to respond, the more likely an applicant will submit an incomplete application.
Feedback Makes Your Application Better
Allowing applicants to give feedback on your application process will help you understand what can be improved. Figuring out which parts of your process need work will make it easier for future applicants. Utilize the feedback you receive to make your scholarship application process the best it can be!
These five steps can help give your applicants more clarity and make your application process more efficient and easier for everyone!
CHAPTER 3
Minimize Applicant Overflow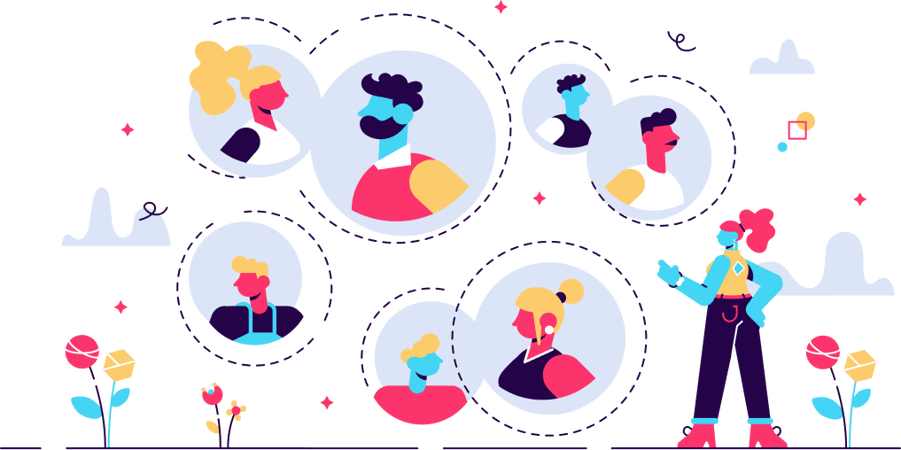 Make Your Requirements Clear to All Applicants
If your requirements are not clear to all applicants, then chances are there will be an overflow. You can prevent this by making your eligibility requirements for applying for your scholarship clear to all potential applicants. After all, most people will refrain from applying if they learn they don't stand a chance of being chosen.
Have a clear and easy-to-understand list of the eligibility requirements at the top of your application form, and on your promotional materials. This allows potential applicants to decide if this is the right scholarship program quickly.
Use a Quiz for Eligibility
A pre-screening quiz is an effective way to provide clarity for your scholarship application requirements and prevent applicant overflow because it filters out any applicants that may not be eligible! A simple, short quiz with questions directly related to eligibility requirements allows potential applicants to quickly determine if they are qualified enough to apply for your scholarship.
Automated Scoring Saves Time
Automated scoring saves time and is more effective than manual grading. Automating the scoring system will help you quickly grade applications and find the best applicants without wasting too much time with each submission!
An automated scoring system considers all of your eligibility requirements and scores applicants against these standards. You can set the criteria for your scholarship in the program, and your automated scoring system will take care of the rest!
This is a much more manageable way to score applicants because it allows you to grade more applications in less time, which means you can find more potential scholarship winners and increase your odds of finding the best applicant.
Email Disqualification Notices
Disqualification emails are a way to notify applicants that they don't meet your requirements. It is crucial to email every applicant their status after the scholarship application period has closed. Not everyone will be eligible for your scholarship, so it's important to notify applicants as soon as possible about their standing.
The tips we've covered in this section will help reduce the amount of overflow you receive, which will make your scholarship application process a lot more manageable! Avoiding applicant overflow can be vital in making your scholarship application process easier and much more manageable.
SmarterSelect allows scholarship providers to easily avoid applicant overflow by giving users the tools to manage applicants and attract the most qualified applicants.
CHAPTER 4
Answer The Applicant's Issues And Questions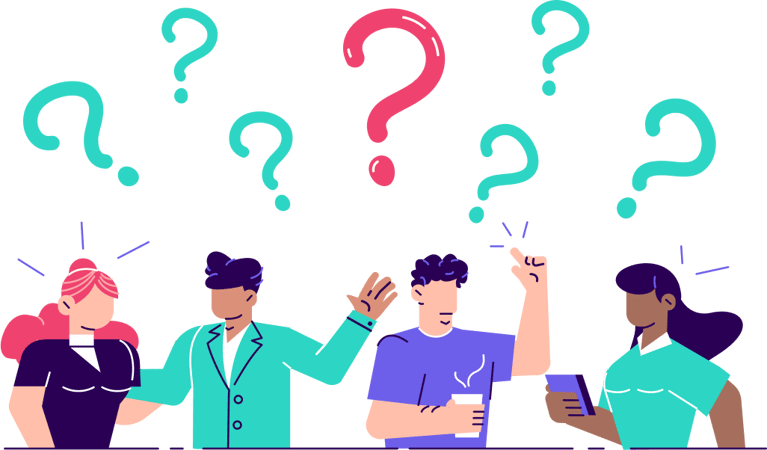 It's always important to answer your applicant's questions. Applicants are interested in your scholarship, and they want to feel as though they're being acknowledged. To that end, answering the applicant's questions shows that you care about both their time and goals. You can save them a lot of stress by addressing any concerns or pressing questions that the applicant may have about your program requirements or application process.
Answering the applicant's questions is another way to help potential scholarship winners avoid stress and makes your application process less stressful for applicants.
Some of the common questions from candidates you will have to answer may include the following:
What Type of Scholarship is Being Offered?
There are many different types of scholarships, and depending on your program requirements, you may create a scholarship that requires specific criteria. There are academic, sports, minority, community, and need-based scholarships. Answering this question allows applicants to know what type of scholarship you are offering and if the applicant qualifies.
Why Are Scholarships Difficult to Obtain?
Asking why scholarships are difficult to obtain is a way for applicants to see if their hard work and dedication will pay off. Each scholarship has hundreds and even sometimes thousands of applicants, which creates a high-competition environment. You can answer this question with a simple explanation of the number of applicants you face when awarding scholarships.
You should always be clear on how many scholarships you are awarding since this will reduce the applicant's stress and make them more confident about their likelihood of obtaining your scholarship. It's also a good idea to give a clear outline of the application process including time frames for when an award recipient would be selected.
What Level of Education Do I Need to Apply For a Scholarship?
If your scholarship requires a certain level of education, you need to make sure this is clear before applying. Answering this will inform the candidate immediately if they are not currently qualified, possibly reducing the number of non-eligible applicants you have to sift through.
What Documents Are Needed to Complete a Scholarship Application?
Applicants who are unsure of what documents are required, or have not already acquired them, will be more likely to stress out about this application requirement. Letting the applicant know exactly what they need before applying helps decrease their anxiety and prepares them for a smoother application process. Standard documents many programs require with the submission of their forms include transcripts, resumes, reference letters, family income, previous education, proof of enrollment, or writing samples.
How to Avoid Falling Prey to Scholarship Scams?
Answering this question lets the applicant know that you are a legitimate scholarship provider and have nothing to hide from your applicants. Applicants should feel comfortable applying for scholarships from an organization with their best interests in mind.
You may also want to inform students how a scholarship scam works and what they can do to avoid them. For example, scam warning signs could include: paying to apply, asking for bank information, or asking for gift cards. Always inform your applicants to do their research on scholarships before applying.
Advising students on what scholarship scams look like will make it easier for them to recognize if a scholarship is fraudulent or not. This can generate positive feelings towards your program and draw in more potential candidates as a result.
What Can I Do To Make My Scholarship Essay Stand Out?
Applicants should feel confident in their writing abilities, and like they have what it takes to submit a winning scholarship essay. Although there is no way to cheat the system, there are ways to make your essay stand out.
You can share these tips on how to write a scholarship essay and/or provide links to sample essays from previous winners of your scholarships. This will also give applicants an idea of how to structure their essays.
Note: It is essential to include clear instructions on what a candidate should include in their essay and how long it should be.
CHAPTER 5
Communicate Through Email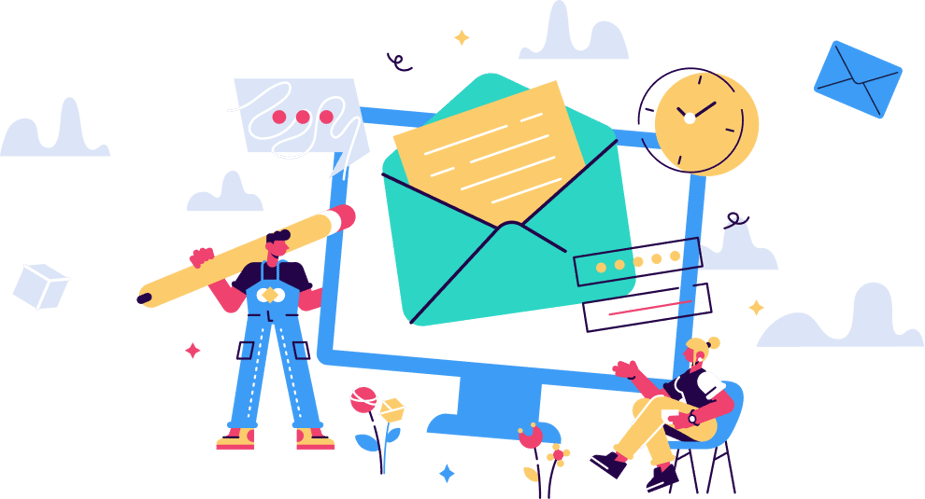 Email communication is essential from when applicants first apply until the scholarship is awarded. You can keep in touch with the people who have applied and inform them of updates.
Keeping applicants updated on important points helps decrease stress from wondering when they need to complete their application or be notified if they win.
There are, at a minimum, six different emails you should send throughout the scholarship application process.
i. Welcome Email
The first email you should send is a welcome email letting the applicant know more about your scholarship. Be sure to include the scholarship name, amount of money it provides, how many scholarships are being awarded, eligibility requirements, who can apply, when applications are open/ closed, and where to submit the application.
ii. Deadline Email Reminder
The second email should be a deadline reminder letting the applicant know when the scholarship is due. This email encourages those who have not yet submitted their applications and reminds applicants of the due date.
iii. Application Received Email
The third email you should send is a notification that their application has been received. Applicants will be excited to receive this email letting them know that you have received their scholarship application. This email should include a schedule of what they can expect next and when the following communication will be as well.
iv. Status Update Email
The fourth email to send is a status update letting the applicant know how their application progresses. You can let applicants know if they have been selected to move forward or if you are still reviewing the application. This email encourages applicants to remain active and engaged in the application process. It also lets them know you have not forgotten about them and that they are on your mind.
v. Disqualification Email
The fifth email will be for those who are disqualified or rejected. Applicants should never feel like you're ignoring them if their application is not selected. A simple correspondence letting applicants know you will not be moving forward with their application and feedback on what they can do better next time (if applicable) will be helpful.
vi. Next Steps Email
The final email to send is a "next steps" email that lets the applicant know what to expect next. This email can tell the applicant what is required to proceed with their application's current status. It will also show applicants that you care about their future and want to help them obtain a scholarship.
Scholarships are an excellent way for students to obtain money for school. However, the application process can be overwhelming and time-consuming. These six emails from scholarship providers will make applicants more attentive during the application process.
CHAPTER 6
Have A Process To Handle Application Errors, Duplications, And Incomplete Applications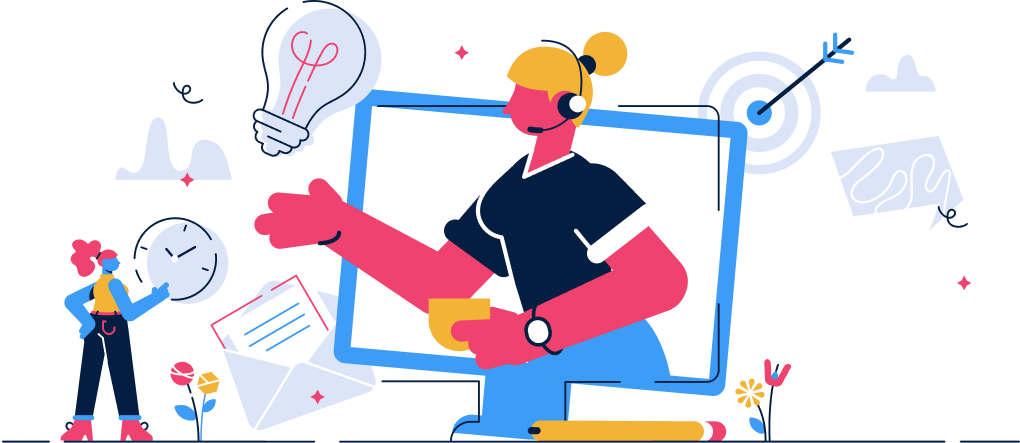 Managing upset applicants and incomplete applications is something that anyone with a scholarship will have to deal with. It is important to address these issues immediately and provide feedback on what can be done next time.
Incomplete Applications
We cover this in greater detail in this post, but some applicants may not complete their application fully or correctly. In this case, you will want to have a system to deal with incomplete applications. Here are some tips on what you should include in your system to help with incomplete applications.
1. Clear Requirements
Prevention is the best method of managing incomplete applications. Make sure your scholarship requirements are clear and concise, so applicants know what they need to do to apply. Having an FAQ section on your scholarship website will also help applicants get immediate answers and not skip over sections.
If applicants know precisely what is expected, they are less likely to leave an incomplete application or submit it incorrectly.
2. Answer Questions Proactively
Answering questions quickly and thoroughly will tell applicants that they are important to your organization. Put together an email or contact form specifically for your scholarship on your website, so applicants easily get access to the right person. The longer applicants have to wait for answers, the more likely they will have an incomplete application.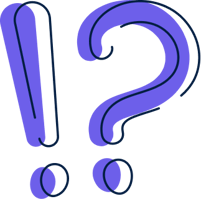 3. Contact Applicants With Incomplete Applications
It is always valuable to contact applicants when they submit an incomplete application. By getting in touch with the applicant, you can let them know what is missing and immediately send them the information needed to complete their application. You can do this by email, and the clearer you are with your instructions, the less likely the applicant is to make additional mistakes.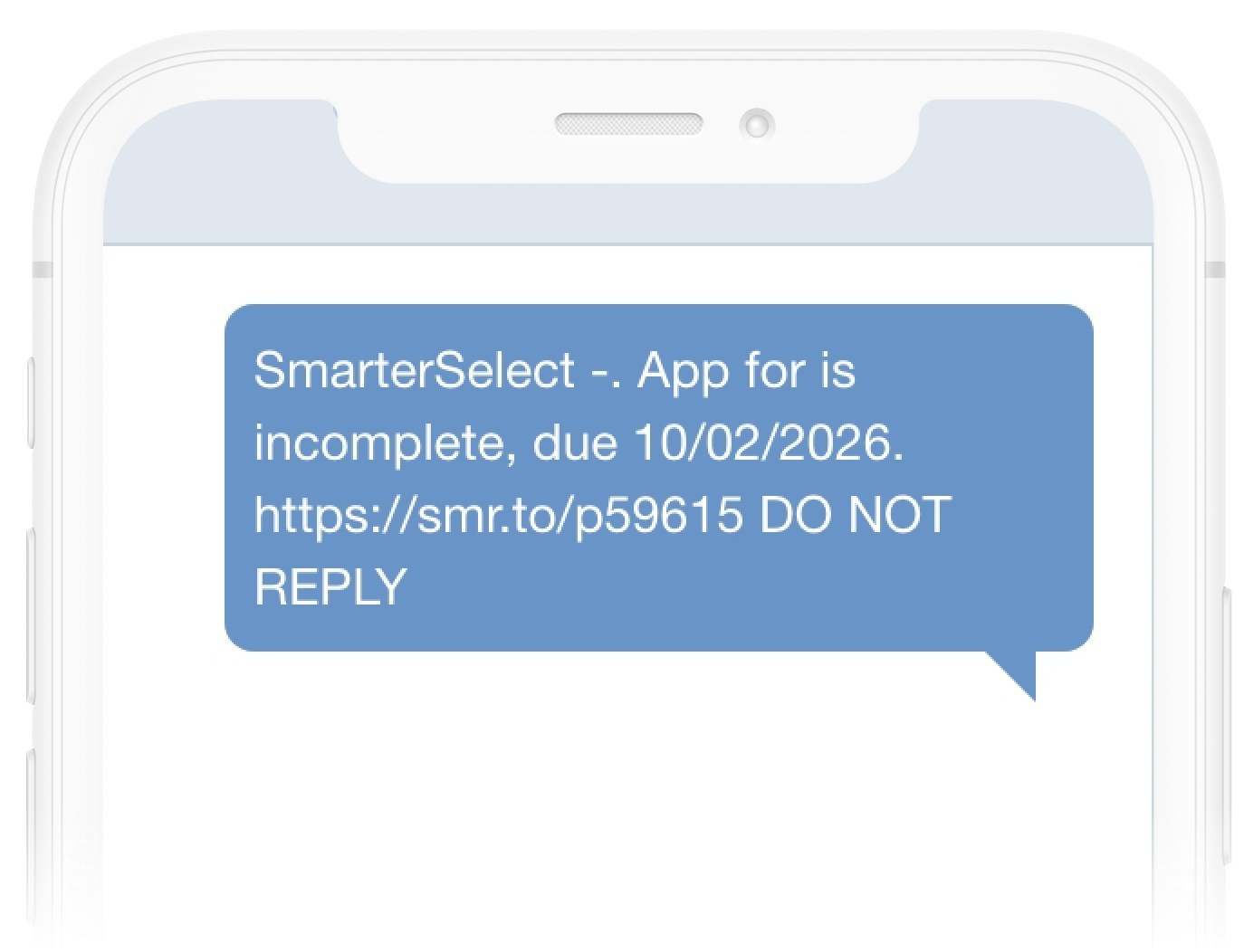 4. Action is Required
After applicants submit an incomplete application, you should notify them immediately. If action is required, let them know exactly what they must do to proceed with the application process. Not only will this help you communicate better, but it will also avoid any further confusion or miscommunication about their status with your scholarship.
If you notice applications are incomplete for the same reason, it may be time to take action. You can change the instructions or requirements to hopefully prevent this issue in the future.
The sooner you take action when you notice problems, the less chance for incomplete applications.
Handling Upset Scholarship Applicants
Upset applicants can be a significant issue for anyone running a scholarship with an application process. In our post about how to handle upset applicants we shared that common reasons applicants may get frustrated can include:
not getting their questions answered promptly
feeling like they were denied without any explanation, and
not being awarded despite meeting requirements.
Here are five tips you can use to handle upset scholarship applicants:
1. Listen Before You Respond
Listening shows you are not only interested but also respect their feelings. By listening to the applicant, you will better understand why they are upset and can respond accordingly.
Don't be afraid to ask applicants for more information if you need it. Ask specific questions to get the answers you need to provide them with a solution.
2. Consider Their Feelings
It's necessary to be empathetic with applicants as this will help you better understand where they are coming from. You can then use the information you have gathered to address their concerns and find a solution. Being empathetic can build a stronger relationship with applicants, which benefits both sides.
3. Take Their Complaint Seriously
If an applicant is complaining, they care and want something improved. Respect their complaint(s) and do what you can to improve the situation. Acknowledge that their concern is valid, and you will look into it. If you can fix it, make a plan to do so and let them know what the new standard will be moving forward.
4. Change Can Help Reduce The Number of Future Upset Applicants
If you have a process that is causing upset applicants, take the time to change it. Not only will this help you in the future, but it can help with your current upset applicants too. This gives them hope and lets them know they are being heard by you listening and taking action.
5. Communication Is Key
It can sometimes feel impossible to avoid upset applicants when only one applicant is typically awarded. It is natural for applicants to be disappointed or upset. Being transparent and thorough in your communication with applicants will help them better understand why they weren't chosen and give them hope to try again next year.
You may not be able to make everyone happy, but you should be able to reduce the number of upset applicants and keep applicants better informed and up-to-date on their status.
Pro Tip: When people are upset, it's essential to speak professionally and remember that the applicant may be upset.
Create a system for handling upset applicants and take action when needed.
CHAPTER 7
Conclusion and Next Steps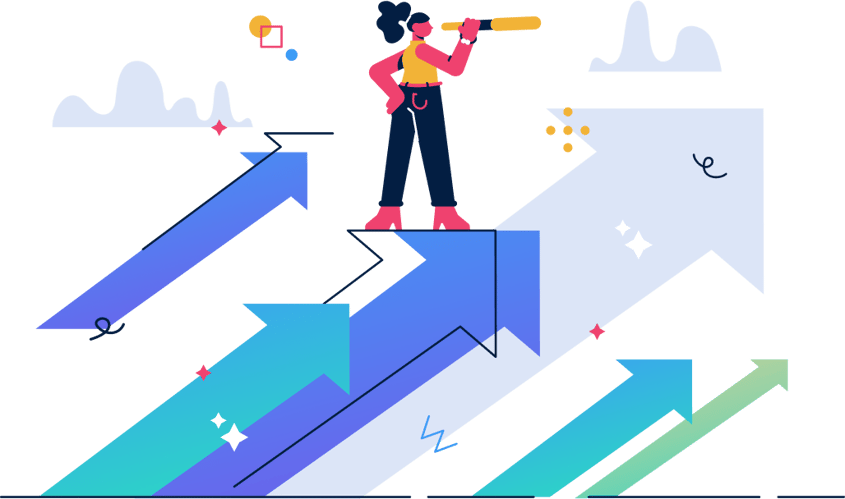 Managing scholarship applicants is a lot of work and can sometimes be challenging. However, you can take steps to improve the process. By having a system in place for managing applicants, you will have more time to focus on other tasks related to your scholarship. This will help you run a successful scholarship program with less effort involved.
SmarterSelect can help you turn your scholarship program into a success. Regardless of whether you're expecting 100 or 10,000 applicants, we have the tools you need to find great applicants, streamline applications and automate scholarship management.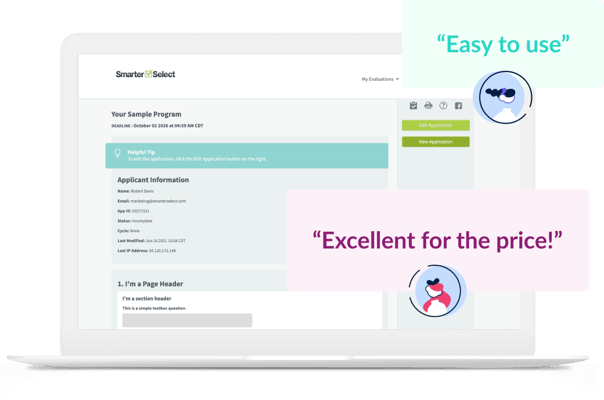 Having a software that can help you manage scholarship applicants will benefit you both in the application process and the long-term success of your scholarship program. It can save your organization time and money.
Where do you go from here? Simple! See how SmarterSelect can help your program with a free trial today! Click here to get started.
Start Managing your Scholarship Applicants With SmarterSelect!
Priced for non-profits. No set-up fees.
No long-term contracts. Powerful features.
Go live in less than 24 hours.