In the world of scholarship management, nobody goes into the creation of a program hoping to spend endless nights and weekends devoting every free moment to it. The goal wasn't to toil and agonize over all of the decisions and rack up hundreds of man hours debating who was a worthy recipient let alone hand checking the countless applications that came in. No, the goal was to create a simple form that people could fill out, and make a difference in the lives of the people who were selected to receive the scholarship funds.
Unfortunately, too many scholarship program managers are spending more time than they can afford to in the act of running their programs. Their teams are exhausted, and every program period feels like an uphill battle. Maybe they have considered scholarship management software in the past, but for one reason or another they didn't make the investment. Sound familiar?
If so, you might be in the market now because you're hoping to save the time and money it takes to actually run your program. Perhaps you've looked into free scholarship management software or tried to create a system on your own only to be left with more headaches than you had before. The good news is, you don't have to go about this alone. We've rounded up the best scholarship management software options on the market, and in this guide, we'll break down their features, pricing, and what to look for as you're considering which one is best for your organization.
CHAPTER 1
Why Do You Need Dedicated Scholarship Management Software?

When it comes to scholarships, the process of tracking, managing, and sorting the applications that come in for them can be daunting. This is where dedicated scholarship management software comes in handy.
Software like this can help you keep track of deadlines, manage your applications, and even help you sort and filter the applications as they come in. It can also make the process of sending rejections and acceptance letters easier by allowing you to automate your correspondence and drip messages at chosen times.
If you're looking for a way to make the scholarship application and selection process easier, then dedicated scholarship management software is a great option to consider.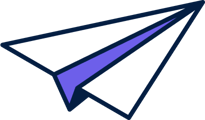 CHAPTER 2
9 Best Scholarship Management Software to Choose From

There are dozens of scholarship management software on the market, but as we explained at the beginning of this guide, we've narrowed our selection to the best available. They are:
SmarterSelect
Good Grants
Blackbaud Award Management
SurveyMonkey Apply
WizeHive
AwardSpring
Evalato
Reviewr
Submittable
Now, let's break each of them down and help you determine which one is the best option for your unique needs.

Start Aligning Your Scholarship Application and Program Goals Today!
Priced for non-profits. No set-up fees.
No long-term contracts. Powerful features.
Go live in less than 24 hours.